Whether you live up in Carlisle or down in Cornwall, you'll have heard about – or even started experiencing – the cost-of-living crisis in the UK. The cost-of-living crisis refers to the fall in disposable incomes (after inflation and taxes) that the UK has been experiencing since late 2021, post-pandemic. The high inflation is outstripping wage and benefit increases and is further exacerbated by recent tax increases. The latest Bank of England forecast says that inflation is peaking at 13.1% in the fourth quarter of 2022. This is largely driven by the £693, or 54%, increase from 1st April of the energy price cap. It's forecasted to increase to 75% in October. Inflation is expected to remain high for the next two years.
The government is looking at ways to help ease the financial burdens on citizens, and part of their initiative is the proposal of an energy bill rebate. Initially, the plan was for households to receive a £200 discount on their energy bills which would have to be paid back over five years from 2023. Customers would also pay an additional £40 on their bills each year. However (after much criticism in the media), Rishi Sunak announced in May that the discount would be increased to £400 and would no longer have to be paid back. The £400 discount started in October and is paid to consumers monthly for six months. The £400 energy payment is being paid to every household in the country without means testing.
Initially, the discount sparked a rather heated debate within the rental sector as it was unclear how it would apply to landlords and whether tenants would benefit from it. It was especially disputed amongst tenants with prepayment meters or those in multiple-occupancy houses. However, new legislation was announced in September, meaning landlords are now forced to pass on the £400 energy rebate to tenants with all-inclusive bills when they receive it. Housing charity Shelter's chief executive, Polly Neate, said: "It's absolutely right for the Government to ensure that the energy rebate is being passed on to the tenants who are the actual consumers of the gas and electricity. It's not fair for struggling renters to be left at the mercy of their landlords for this much-needed help when so many are having to count every penny this autumn."
Who is Eligible for the Rebate?
Every household with a domestic electricity connection in England, Scotland and Wales is eligible for the discount. You do not need to apply for the discount or contact your energy supplier.
How is the Energy Bill Rebate Paid?
If you pay your energy bills by direct debit, the grant will be refunded straight into your bank account or taken off your direct debit. The support will be issued in six instalments over six months; £66 in October and November, then £67 from December to March. If you do prepayments through a smart meter, you will automatically get the grant as credit applied directly to your meter in the first week of each month. If you do prepayments with a traditional pay-as-you-go meter, you must ensure your energy supplier has your up-to-date contact details, as the money will be sent as six separate vouchers via text, email or post. You will also need to present these when you top up. You'll have three months to use each voucher, and if you lose them or they expire, they can only be reissued up until 31st March 2023.  If you pay by cash, card or cheque, you'll get the payment automatically added as credit to your energy account after receiving your bill.
Landlords Must Redistribute the Grant to Tenants with All-Inclusive Bills
Approximately 13% of private renters pay their energy bills as part of their monthly rent to landlords. The new legislation will ensure that energy discounts are applied to the rental outgoings of around 585,000 tenants. However, the National Residential Landlords Association sees the legislation as a way of demonising landlords. Chris Norris, the association's policy director, said: "Given payments under the support scheme have not begun to be made, the government's plans to legislate are premature and demonise landlords unnecessarily. It sends a dangerous and misleading message that landlords cannot be trusted to do the right thing, creating needless fear and anxiety for tenants."
Any Burning Questions?
We hope that's cleared up confusion around the energy bill rebates. If you have any concerns or questions, one of our accountants would be happy to talk you through the process, offer recommendations and, if you're a landlord & need an accountant, outline the most cost-effective way of redistributing the grant back to your tenants.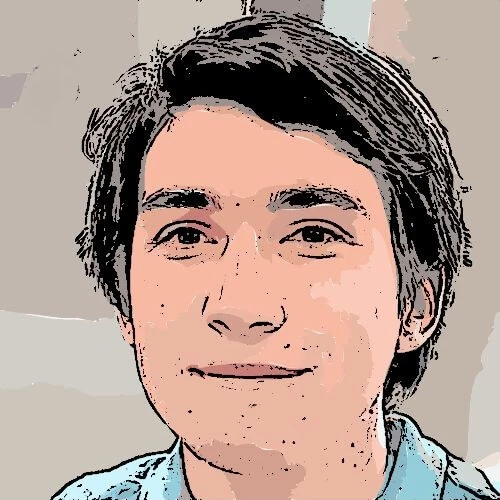 Hi, I'm Dan and I write blogs for businesses. I've been doing this since 1994 and have written over 10,000 blog posts (and counting). I love writing about what you're passionate about and how to make your business successful. So if you want to know more about blogging or social media marketing, just let me know!