Want to invest your money in a good business where it can grow and earn you long-term profits? Buy a SaaS startup and invest your money there to grow and nurture it for years to come. It is a good mode of growing your money and doesn't require too much time investment. Many of you might not know what a SaaS software is so let's have a look at that first and then we will check out the process of buying one. Let's continue reading ahead and know about the process in detail. 
What is SaaS Software? 
SaaS stands for software as a service. It is a kind of online software where users don't need to download the software on their system, rather they can use it by logging in their account online and can use it from any part of the world. This helps to save the download data and memory storage as the software is not downloaded and so doesn't occupy space on the system.
For example, Google sheets where users just need to login in their Google account and can do their work by opening the software online. They can access their saved files from anywhere across the globe. 
Users have to just focus on their work and don't have to pay attention to the infrastructure, setup or anything else. That is taken care of by the service provider. 
What Steps are Involved to Buy a SaaS Startup? 
Select the Right Marketplace
There are various marketplaces where you can buy and sell websites, applications, software and much more. It is important to select a genuine marketplace which you can trust and which makes it smooth and easy for you to complete the deal. 
There are many fraud marketplaces which you need to stay away from. Such kinds of websites will be offering fake selling offers trying to steal away your investments so select the top-most popular marketplaces to buy an online business.
Visit here if you want to know why you should buy an eCommerce business and to know about which are the popular marketplaces to make the deal. 

Set your Budget and Choices
It is utmost important to set a budget for your investment so you can be clear on what your upper limit and lower limit is for investment and can check out the deals accordingly. You will be very much confused if you don't set a budget as there will be too many deals to check out. 
Filtering the deals based on the budget will make your work easy. Also, you need to be clear on what you want to buy. There will be different websites, mobile applications, software deals shown and you need to decide first what is your preference. 
Check out the Different Selling Offers
After you have selected 2-3 good marketplaces and set your budget, it is time to check out the different selling offers shown. Check out the description of the selling offers, seller profile, investment amount required, infrastructure details, additional costs, financial details etc. 
You can chat with the seller too and ask for any queries/concerns you have regarding the offer. Interact with the seller to know more about the offer, anything that is not mentioned in the description so you can be clear on the details. Negotiate with the seller for the investment amount and come to a final price. 
Select 4-5 good offers based on your skillset. It is vital to buy a SaaS startup based on your skillset, knowledge and experience so you can grow the business to the next level. If you buy an ecommerce business not matching your abilities, it might fail and you will lose your investment. 
Visit here to know about the ins and outs of buying and selling businesses. 

After you are done selecting a good deal for you, it is time to buy it. Make sure you buy the deal on the marketplace only and don't make the deal outside the platform because if any dispute occurs with the seller, you won't get any assistance from the marketplace if the deal is not carried on the platform. 
Take all the necessary details from the seller regarding the project, infrastructure access, code access, knowledge of operating it and other things and now you can start running it as the business is all yours. 
Visit here to get a detailed idea on buying SaaS startups.
What Key Points to Consider While You Buy a SaaS Startup?
Buy a Small Business Initially
It is vital to buy an online business that is small if it is your first investment and you don't have any experience dealing with it. If you buy a big business, it will be risky for you to manage it if you don't have any prior experience running a business. Managing a small business will be a learning step for you. Learn the ins and outs of managing a business with your first investment and when it becomes successful, you can buy a big business.
Buy Online Business Matching With Your Interests
When you buy a business matching your interests, you can grow it better rather than growing a business of which you don't have any knowledge and skills to deal with. Let's say, you have knowledge of a particular SaaS software, investing in that is much better than investing in a low-cost startup of which you don't have any idea. You can grow the business quickly if you have the right skill sets to grow it so remember that and buy a SaaS startup accordingly. 
So, here was an overview of what SaaS software is and what is the process to buy a SaaS startup. Hope you got an idea of the same and will start looking for the right marketplaces to buy an online business. Just start it asap, set your budget, look out for the right selling offers, know about the offers in detail and make the deal to set your investment at the right place!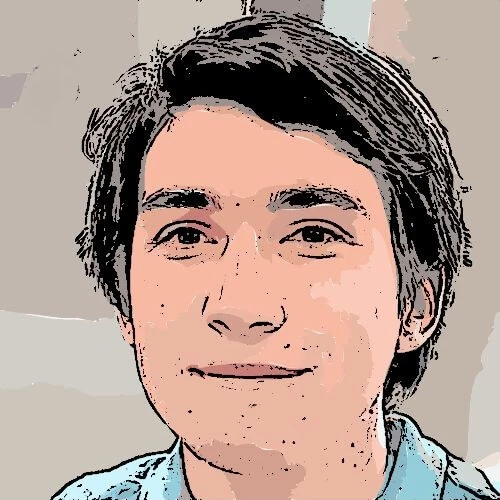 Hi, I'm Dan and I write blogs for businesses. I've been doing this since 1994 and have written over 10,000 blog posts (and counting). I love writing about what you're passionate about and how to make your business successful. So if you want to know more about blogging or social media marketing, just let me know!