Gerbera daisies are delicate perennials native to South Africa that may be cultivated as annuals in virtually any weather. Gerbera plants are widely offered in garden centres in the spring, or you may purchase a box or two of seeds in the bloom colour and type of your choice. With appropriate planting and care, either choice will add bright flashes of colour to your garden beds and containers throughout summer. They are long-flowering, which makes them ideal for pots, borders, and even indoor displays. Gerberas have large daisy-like flowers on tall stalks that emerge from clusters of lobed leaves. The petals are actually referred to as rays, they are vividly coloured and surround the flower's centre, which has a distinctive disc shape. The colour of the central flower disk varies as well, and it may match or contrast with the petals. Flowers range in size from 2 to 6 inches across and occur in single, semi-double, double, and crested double varieties.
Gerbera daisies are frequently replanted after one year, although in excellent conditions, they can live for two to three years. The blooms will bloom for several weeks after they first appear. Keep flowers in a temperature range of 40 to 70 degrees Fahrenheit to protect them and keep them bright and beautiful. Gerbera blooms are sometimes shortened by summer heat, so some gardeners move them indoors after they bloom to enjoy the flowers for a longer time.
Gerberas are also very popular as cut flowers; the huge, vibrant blooms are carried on robust single stems and may be kept in a vase for weeks. Appearing in a variety of colours, ranging from hot pink, red, and yellow to cooler pastel yellows, pale pink, and white, Gerbera daisies work really great as gifts. They are often gifted alongside a get well soon hamper for someone who is not feeling well.
Gerbera Flower Meaning and Significance 
Gerbera jamesonii is named after Traugott Gerber, a German botanist and physician. The Transvaal Daisy was discovered growing among the dug up gold mines in Transvaal, South Africa, by Scotsman Robert Jameson. As a result, the discovery of these blooms is ascribed to both men. Gerberas are a relatively new contribution to the UK floristry sector, having been introduced to Britain in the nineteenth century. These flowers have only been available in florist shops for the past thirty years or more. But despite its late arrival, the Gerbera's beauty and purity have caught the public's attention, and this modest flower is now a huge favourite in florist shops around the globe.
Having such beautiful blooms, the Gerbera flower is a modern-day classic. Commonly, Gerberas are a flower that represents innocence, purity, joy, and faithful love. In many civilizations, however, the Gerbera has various definitions. They were thought to represent a connection to nature and dedication to the sun by the Egyptians, while they were believed to ease the sorrows and pressures of everyday life by the Celts. According to an old Celtic tradition, when a child died, god scattered these daisies across the land as a way of bringing some joy to their parents. According to Norse mythology, the daisy is believed to be the sacred flower of Freya, the goddess of love, fertility, and beauty.
The Gerbera daisy has been a symbol of innocence throughout history, signifying the innocent hearts of children, as well as happiness and gratitude for the life you have been given. The Gerbera daisy is a flower that represents purity and beauty. The brilliant, dazzling hues of this flower are its most notable feature since they signify vitality and renewal to many. Its hues promote youthfulness and enthusiasm, which spread throughout people's daily life. The Gerbera flower is the best flower to give when a person is down or is overwhelmed with life problems. Gerberas will lift their spirits and offer them hope. Gerberas are typically associated with energetic happiness, they are supposed to evoke bubbly and excited feelings.
Many civilizations have used the Gerbera flower to cheer up the sick; as a result, many hospitals now have gardens where the terminally ill can grow these flowers. Its flowers' regular bloom and clarity have been shown to alleviate stress levels, bringing delight to many people. Because of their joyful nature, Gerbera bouquets also lend themselves well to get well soon presents. A fresh Gerbera arrangement will surely send a ray of sunshine to anybody who is feeling down or in need of a mood lift. Gerberas are also great for congratulating someone or celebrating the arrival of a new baby.
Gerbera daisies have a range of meanings based on their hue. Yellow Gerbera daisies are often associated with joy and festivity. Red Gerberas signify love and being completely absorbed in it. Pink Gerberas represent affection, adoration, or high regard for someone, whilst White Gerberas represent purity or youthful innocence.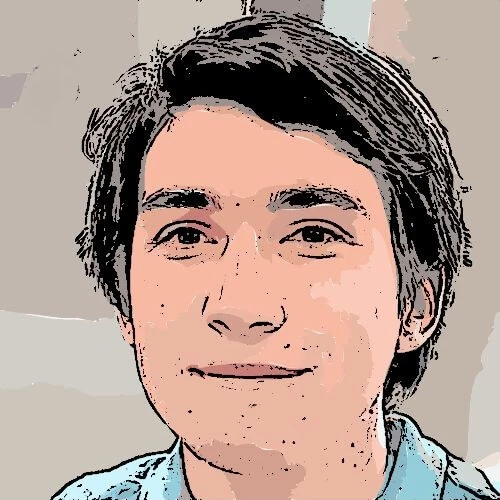 Hi, I'm Dan and I write blogs for businesses. I've been doing this since 1994 and have written over 10,000 blog posts (and counting). I love writing about what you're passionate about and how to make your business successful. So if you want to know more about blogging or social media marketing, just let me know!